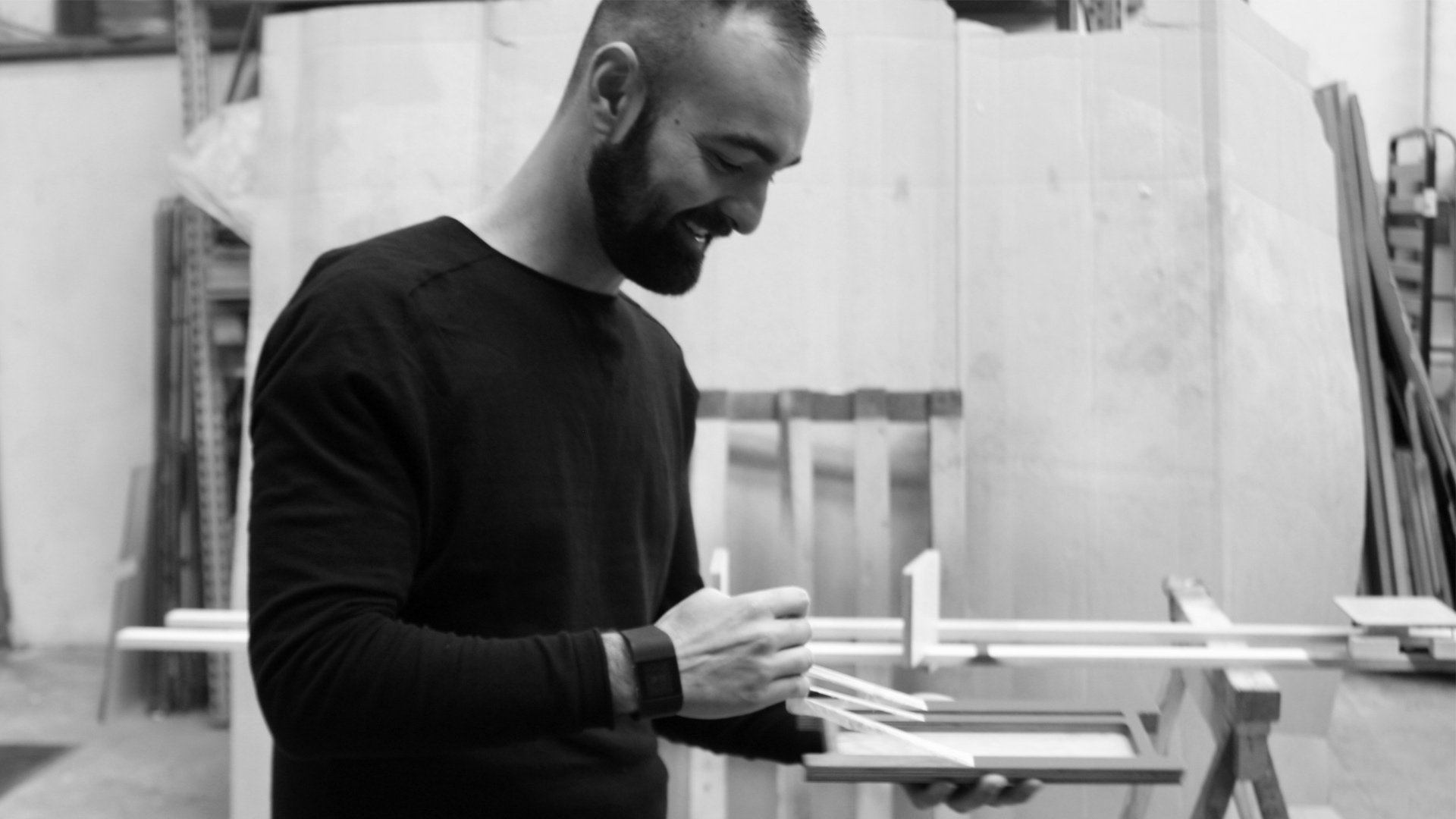 Designer, living currently between Milan and Cagliari, while working as product and interior designer. Grown up between Italy and Brazil, he graduated in Economics first, and after also in Product Design at IED Istituto Europeo di Design in Cagliari. 
In 2013 founded KMZERO design, made to be an innovative container that combine craftsmanship and digital fabrication. Since 2015 he is professor in the Product Design course of the Istituto Europeo di Design and expert in digital fabrication in the research program of Sardegna Ricerche, the agency for the technological research of the Sardinia Region (Italy). 
"CucinaLeggera", one of his most important projects, is a built-in kitchen entirely realizable using cnc machines, exhibited at Maker Faire Rome and Expo Gate in Milan during the Expo2015.
His latest project is CELER Furniture, a start up of furniture products. It was designed thinking on 4 concepts: customizable system easy to use for anybody, digital tailor-made fabrication, local producers and a mounting system based only on joints.
Contacts: @. stefanocartavasconcellos@ied.edu | t. +39 3495235361